Blockprint Images
By Everett Ruess



The prints shown on this website span the last five years of Ruess's short
life — from the age of fifteen to twenty. They portray a variety of landscapes and chronicle his travels along the California coast, in the high Sierra Nevada mountains, and among the deserts and canyons of Utah and Arizona in 1933.

In the woodcut print block process. metal tools are used to carve and remove the background of the design, leaving only the pattern lines at the original wood surface level. The pattern is the reverse of the final image.

Wood block printing is said to date to second century China. The process was in wide use in Europe in the 1400s, as wood offered a cheap and ideal substance on which to compose prior to the invention of movable type. Everett Ruess' actual process was linoleum block printing which offers greater accuracy and versatility because there is not need to carve with the grain. Everett learned from his mother and artistic influence, Stella Ruess, (and we have included some of her prints on her page for your comparison.)

Everett crafted the majority of the blocks back at his home in Los Angeles using sketches made and photographs taken on the trail. On his subsequent journeys, he would trade or sell these prints to the occasional tourist or shop keeper. Original Ruess block proofs, printed by Everett are now extremely rare.

In the 1980s Waldo Ruess, Everett's brother, donated many of the original linoleum blocks for restoration and proofing on the condition that no one would make prints from the plates again. Using a grant from the Utah Arts Council, and the donated labor of Stuart Steinhardt, an Oakland, California banjo maker; the blocks — which were found weathering in a gazebo in back of the Ruess home in Santa Barbara — were painstakingly restored.

It is from such proofs that the merchandise here is derived. A photo-mechanical process using the serigraph (screenprint) method duplicates the images on the posters, postcards and shirts we sell under exclusive license.

In 1994 Waldo Ruess wrote, "I am pleased that my brother's art work will now be available to the public. Everett would have wanted this art and vision to be seen by as many people as possible."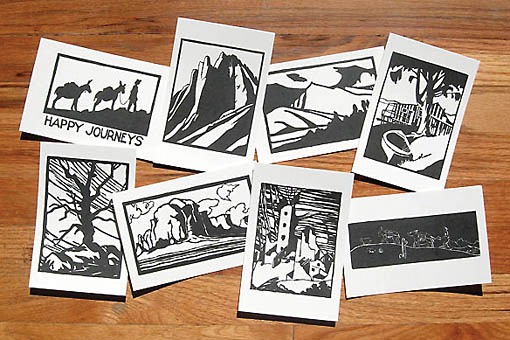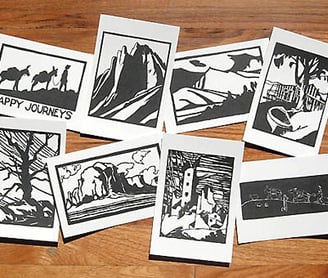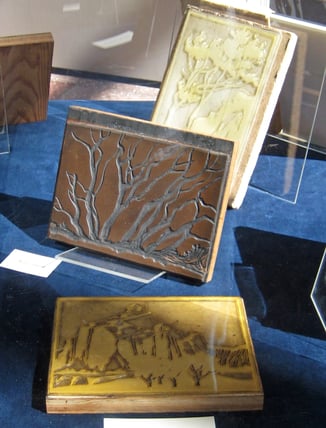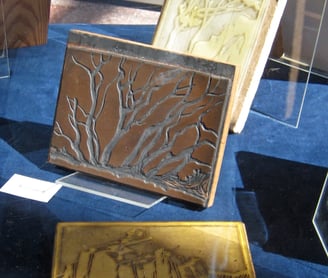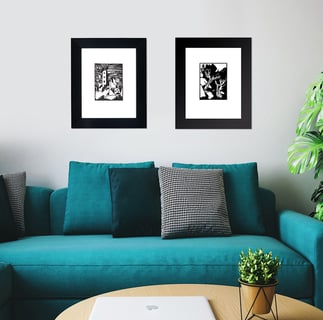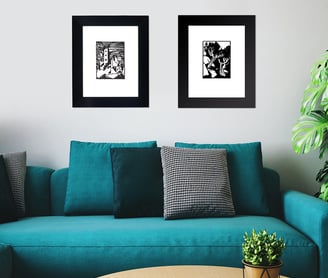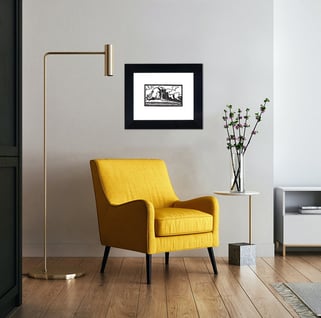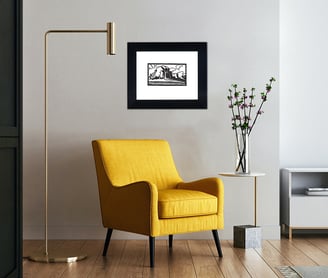 Restored blocks and modern day plates
at the Utah State Historical Society